Resources for Children on Divorce
Are you looking for a way to talk to your little ones about divorce? Is your child having a tough time adapting to your new partner? Author of the Meet Max Books series, Meet Max Books and Max Meets Emma. Books for children on divorce. Video resources also available in our blog.
​
Going through a divorce? Not sure how to talk to your children about divorce? Jennifer has a video explaining how to talk to your children about your divorce.
Max Meets Emma
Learning about Blended Famlies from a
Basset Hound's Perspective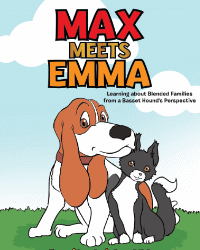 Resources for Families in Divorce - $4.99
A downloadable video to teach parents how to tell your children you're divorcing.
Use our secure payment link below to purchase your digital copy.
Resources for Families in Divorce